The Red Wing Amsterdam Soundtrack: March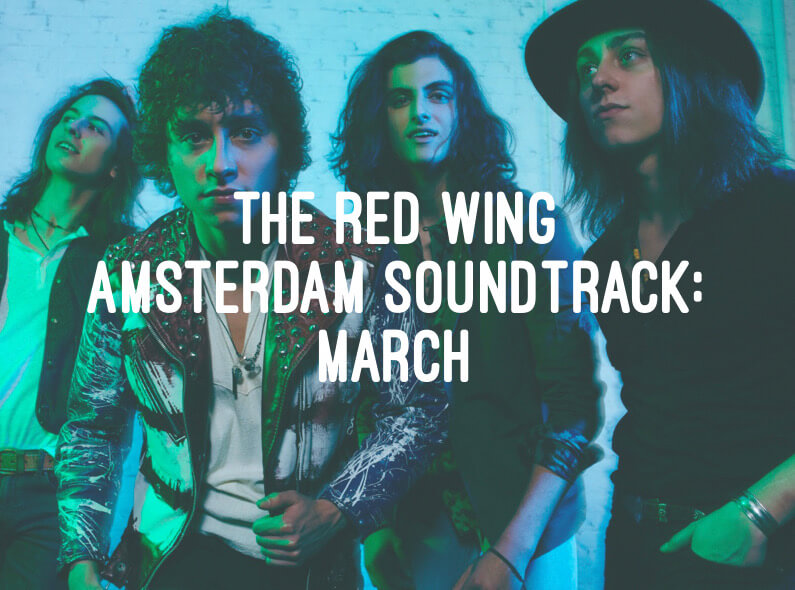 March is in full swing and we are loving every second of it. At the Red Wing Shoe Store Amsterdam, we are super excited. After all, it is almost officially spring! We can finally start wearing some of our favourite Red Wing boots again, such as the Weekender Oxford, Chukka and, as of recently, Chelsea. But do not forget your the trusty Postman and Chukka. These styles are just perfect for spring. With regards to the upcoming season, we decided to focus March's
Red Wing Amsterdam Soundtrack
on some of our favourite new tracks. We included some artists who have just joined the industry, as well as some more well-known names. Spring vibes and fresh tunes! From up-and-coming rockstars like Greta van Fleet and newbies like King Princess to big names such as The Fratellis and Muse. What else do you need?! We highlight three of the songs that we find worth talking a little bit more about. As always, you can listen to all the songs on the
Spotify Red Wing Amsterdam Soundtrack playlist
!
Miki Dora - Amen Dunes
This track is the first single for Amen Dunes' upcoming studioalbum. The song is inspired by Miki Dora, a prominent figure in the 50's and 60's LA surf scene. Miki Dora was kind of outlaw-type who brought about much ado in the world of surfing. Amen Dunes is a band with a very diverse repertoire, but their most recent releases (that is Miki Dora and Blue Rose) give us the impression that their next album is going to be awesome! We cannot wait for it to be released.
Safari Song - Greta van Fleet
This track is giving us some serious Led Zeppelin vibes. With their new EP From the Fires, Greta van Fleet is making waves in the industry. For 22 weeks, Safari Song has charted the Billboard Mainstream Rock chart, reaching #1 in february. Recently, they played at Sir Elton John's Academy Award party. Elton John actually personally requested the band to join him at the event. Consisting of three brothers, two of which are twins, and a friend, all barely in their twenties, but sounding and looking like full-on rockstars, we are certain that Greta van Fleet is going to rock 2018.
1950 - King Princess
If you get offered a record deal at age eleven, that says a lot about your talent. However, King Princess decided to reject the offer. She wanted to finish her school first. And so she did. Recently she released her first single, which she wrote and produced herself. As a multi-instrumentalist, she played every instrument on the track herself. We love the track and its message and we cannot wait for her debut EP to come out. King Princess might just be the next big thing, so keep your eyes out for her! https://open.spotify.com/user/mitchdevries/playlist/04YB3Yo2WWXbSjp9ftV4BK