An in-depth view on the 'AMSTERDAM' Moc Toe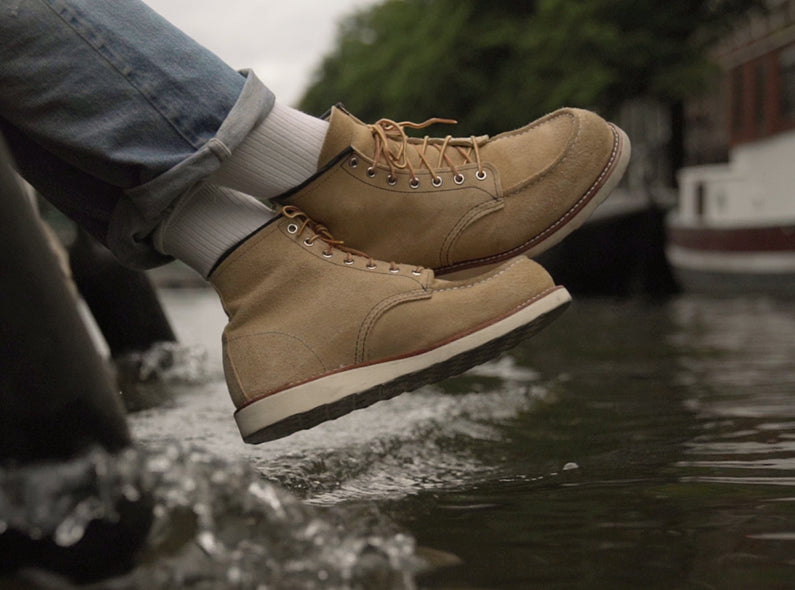 On our final installment of the video series produced for Red Wing Shoe Store 'AMSTERDAM's 10th anniversary we take an in-depth look into the history of the Red Wing Moc Toe and specifications of the Hawthorne Abilene leather used on this limited edition 'AMSTERDAM' Moc Toe.
Featuring Zoom calls with three Red Wing experts, as their knowledge of the Red Wing product is infinite. Introducing:
- Mark Engnes (Product Developer Red Wing Heritage)
- Mike Larson (Product design and development manager at the Red Wing Shoe Company)
- Michiya Suzuki (ex-general manager of Red Wing Japan Ltd.)
The Red Wing 'AMSTERDAM' Moc Toe boot is exclusively available in-store and online at the Red Wing Shoe Store Amsterdam. The boots come in a special box which will include a collectors sticker pack featuring the 10 year anniversary artwork. There are still a few pairs left so get yours while you still can at www.redwingamsterdam.com.