Shoes for Life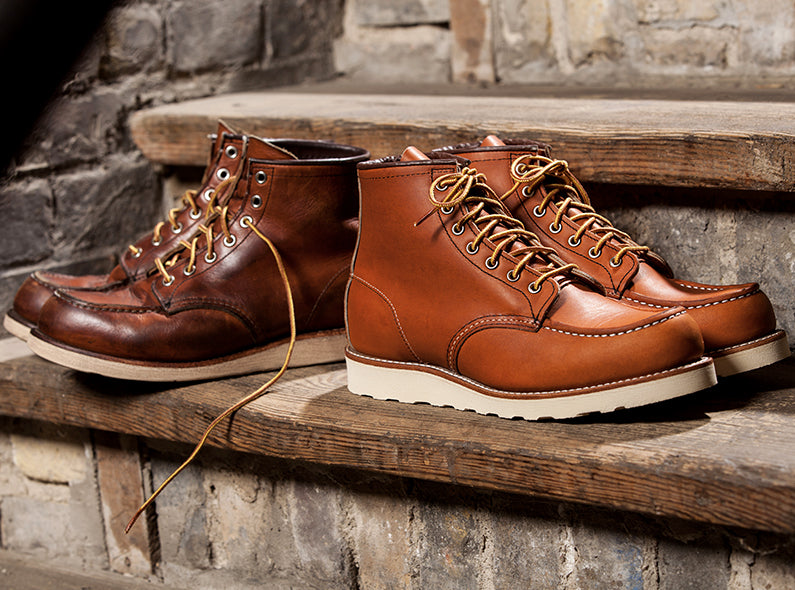 In the Red Wing Shoe Store Amsterdam we often get questions like 'How durable is a pair of Red Wing Shoes?' Can I resole Red Wing Shoes?' and more questions about how to care for your Red Wing footwear. In this post we would like to give more insights about what makes a Red Wing Shoe special and why you could have our shoes for a very long time.
So yes, you can resole every single pair of Red Wing Heritage Shoes. All of our boots (except the Weekender collection) are constructed using the Goodyear welt method. This process dates back to 1869 and is renowned for its durability. A Goodyear welt construction stitches a leather strip together with the upper and the insole of footwear. This allows the opportunity to have the shoes resoled as many times as possible.
The Red Wing Shoe Company owns the S.B. Foot Tannery where all of the leather for our products is produced. The leather tannery is practically across the street from the actual Shoe Factory, Plant 2. Therefore Red Wing has full control of the production process ensuring a high quality standard. All Red Wing Heritage footwear is built in the USA with traditional techniques that transform premium materials into durable boots. It takes more than 230 steps to build each pair of footwear by hand.
To keep your shoes in the best shape possible, the only thing you have to do is maintain your boots every now and then. We recommend to treat the leather with the suitable shoe care product every three months to keep it healthy, flexible and water resistant. If you do this you can keep on wearing your Red Wing boots for a very long time.