The Red Wing Amsterdam Soundtrack: February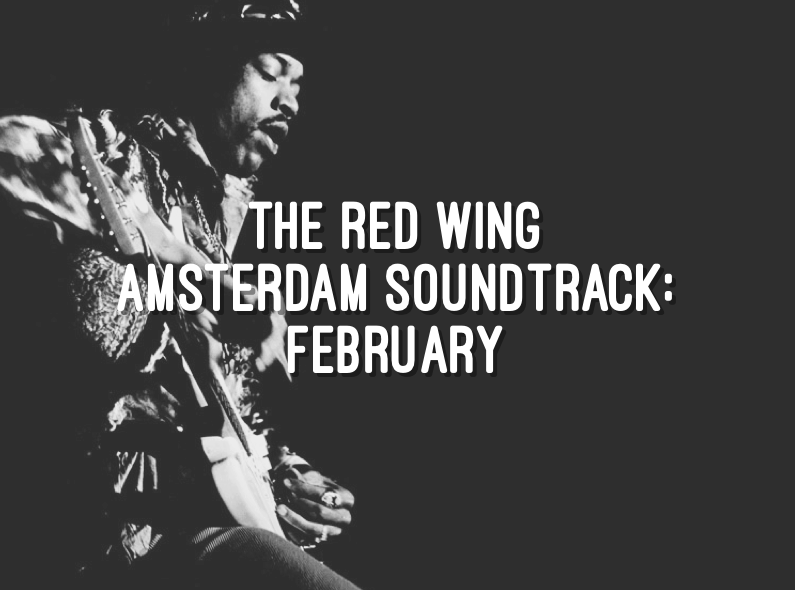 It is that time of the month again! The second instalment to the
Red Wing Amsterdam Soundtrack
is here. The February Soundtrack is devoted to our
'Music Heroes' exhibition
organised in association with
RockArchive Amsterdam
. The exhibition features a selection of fine prints from some of (Rock) music's most legendary artists. It will be on display for a limited time only, so if you have not visited it yet, be sure to do so. Now let's talk music! From Mick Jagger, Frank Zappa and Jim Morrison to Kurt Cobain and Amy Winehouse and two of the Netherland's greatest, André Hazes and Herman Brood. You can find them all in our store! We wanted to devote this month's playlist to these artists. Just like last month, we highlight some songs that are of particular meaning to us or have an interesting story behind their production. You can listen to all the songs on the
Spotify Red Wing Amsterdam Soundtrack playlist
!
One Way or Another - Blondie
Blondie's lead singer Debbie Harry wrote this song together with the band's bassist Nigel Harrison. In writing the song, Debbie Harry was inspired by one of her ex-boyfriends. Apparently, he stalked her for some time after their breakup! This story brings a whole new dimension to the 1979 new wave single. Interestingly, the song was covered by the British boyband sensation One Direction as one of their earlier singles. Due to this cover, Blondie's version charted in Britain 35 years after its original release!
Riders on the Storm – The Doors
Like with many of The Doors' psychedelic songs, it is uncertain what this track is about. One of the band members said that it was inspired by the 1948 country song '(Ghost) Riders in the Sky: A Cowboy legend'. Alternatively, Jim Morrison would have mentioned a spree killer in some of his interviews and, according to some people, the song may well be inspired by this killer. Riders on the Storm was the last song by The Doors to be released while Jim Morrison was still alive. It reached the Billboard Hot 100 on the same day that he passed away.
All Along the Watch Tower – The Jimi Hendrix Experience
This track was written by Bob Dylan. About half a year after Bob Dylan recorded the song for the first time in 1967, Jimi Hendrix released his interpretation of the song. The recording process was said to be rather strenuous. Dissatisfied, the bass player left halfway through the process. It is rumoured that Jimi Hendrix played the final bass part himself! Bob Dylan said that he was so impressed by Jimi Hendrix's version that every time he plays it, he performs the song in the way Hendrix did it, calling it "a tribute to him in some kind of way".
Bonus: Purple Rain – Prince
While we usually discuss only three songs, we really wanted to include this last track. Purple Rain was released in 1984 and became one of the most legendary tracks in the history of music. But you knew that already! But what exactly is 'purple rain'? Some website say that Prince himself one stated that the term refers to a sky of blood. If the sky would have blood in it, the blue and red would combine to become purple. While we would like to believe this story, no actual sources exist for such statements. https://open.spotify.com/user/mitchdevries/playlist/04YB3Yo2WWXbSjp9ftV4BK