Red Wing Shoe Care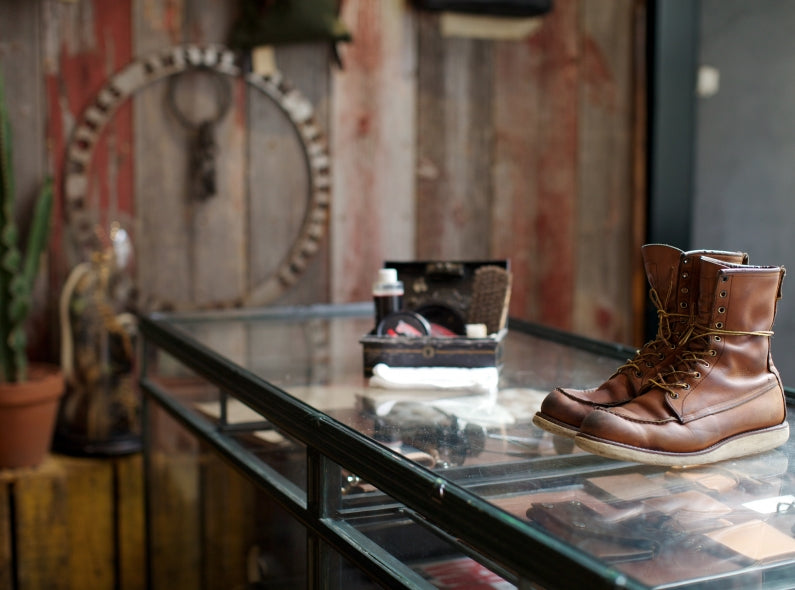 Today we released a video about
the proper maintenance
of your Red Wing shoes. Adequate cleaning and conditioning of your leather boots is recommended to preserve their finish and extend their life span. With the right amount of attention paid to the care of your footwear, the embedded spirit of craftsmanship is kept alive. Red Wing Shoes has been making shoes since 1905 and the brand is celebrated around the globe for its high quality and durable footwear. As many other leather products, Red Wing shoes need to be cleaned and conditioned every once in a while to ensure they will last longer. Such maintenance however, demands
the right products,
knowledge and skill for a good finish. The video demonstrates how to take care of all different types of leather as produced by the Red Wing's SB Foot Tannery. Every type of leather has its own qualities, that subsequently demands its own method of cleaning and conditioning. With the video, we want to share our knowledge on proper shoe maintenance to ensure your shoes stay healthy and can be treasured for over a lifetime. This month only we will give away a shoe care kit with
every pair of Red Wing Shoes ordered online.
Movie and photography by Guest & White.