New SS2018 additions to the Red Wing Women's collection!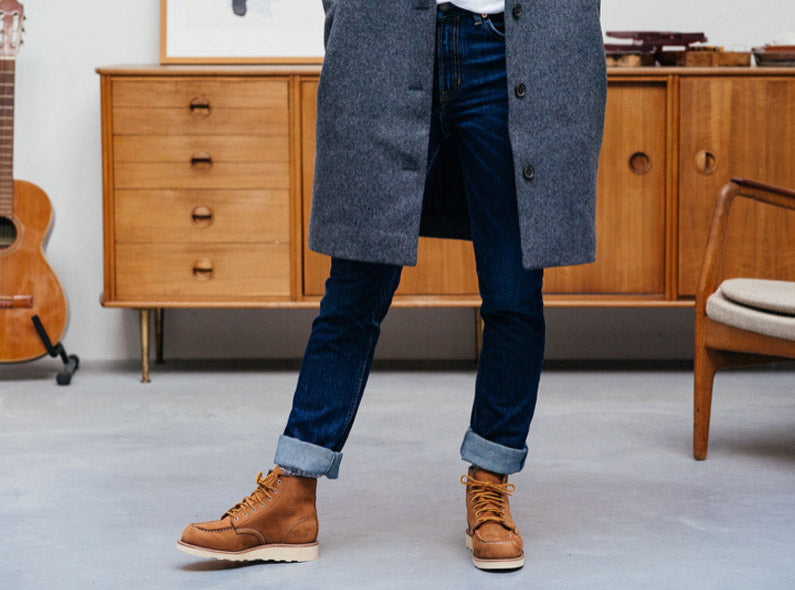 Red Wing Amsterdam Women's Month (#RWSAwomen, rembember?!) is in full swing and we can finally say that winter is officially behind us. It is warmer, the sun is out longer and two new styles were added to the Red Wing Women's collection. Wait, what?! Two new styles?! Yes, Ladies... you read that right! We already hinted towards and SS2018 release when we introduced Red Wing Amsterdam Women's Month and they are finally here! After adding several new styles to the men's Weekender collection (see here and here), we are happy to announce the addition of two new women's boots to the Red Wing family. This release includes a new Moc Toe and a new Iron Ranger, both in a beautiful rough-out suede. Now let's get into this!
A rough-out leather is essentially a leather that was turned inside out. This way you end up with a type of leather that has that gorgeous aesthetic of a smooth suede that we all love, yet still features the full strength and durability of the original hide. At the Red Wing Shoe Store Amsterdam, we love this type of leather. Therefore, we are super excited to tell you about the new 3368 Women's Iron Ranger and 3372 Women's Moc Toe.
The new 3368 Women's Iron Ranger in Sand Mohave is already one of our favourites of the season. It features all the classic features of the Iron Ranger style but comes in a very contemporary rough-out suede. Especially the colour makes us love it so much. It is kind of a mix of a sandy beach and a romantic sunset. While we absolutely love this style, the new 3372 Women's Moc Toe also tops our list of favourites. It is a seasonal take on the classic Moc Toe style and comes in the amazing Honey Chinook leather. Again, this is also a rough-out suede. It is a little darker, which gives them a very contrasty vibe. We love it!
As of today, both the 3368 Iron Ranger in Sand Mohave and the 3372 Moc Toe in Honey Chinook are available at the Red Wing Shoe Store Amsterdam. You can get them online or you can come by our store in the Reestraat, Amsterdam. There we will gladly help you choose the right pair. Before you leave, do not forget to follow us on Instagram and Facebook. That way you will stay up to date about the upcoming Red Wing Women's releases. This is also where we are featuring all the #RWSAwomen contributions! If you want to be among them, all you have to do is post your favourite Red Wing outfit using the hashtag #RWSAwomen and tag us @RedWingAmsterdam.