Red Wing Shoes 8113 Iron Rangers from Portugal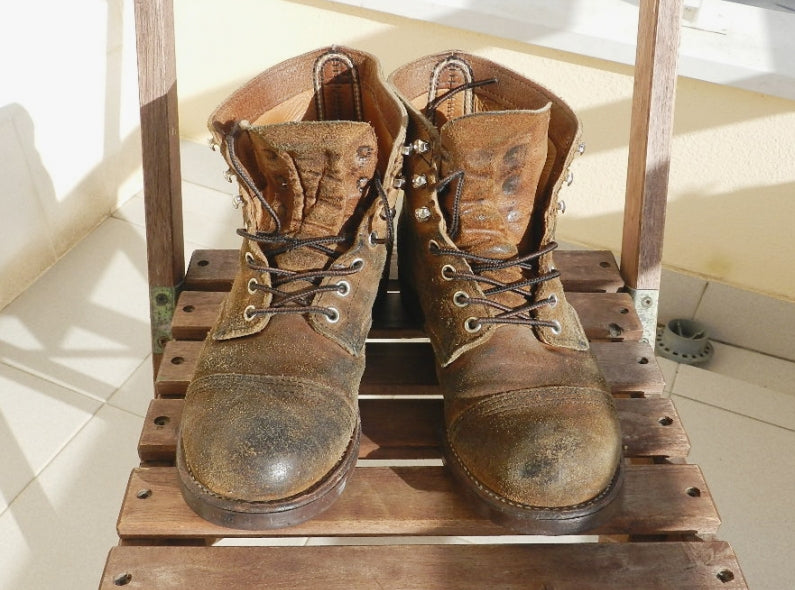 Our Portuguese DJ friend
Leote
sent us some sunny images from his worn
Red Wing Shoes 8113 Iron Ranger Hawthorne Muleskinner
that he bought at the
Red Wing Shoe Store
about a year ago.
As he states in his email: "..p
ics of my Red Wing Iron Ranger's bought them in 2010 september at the Red wing Amsterdam shop and since then they have been with me during surfing trips, they suffered from sun, rain and lots of nights clubbing thanks to my DJ work."
His conclusion: They only get prettier along the way. Have a look at his stunning pair of
8113
(and for the record ignore the sunny weather like we did too).