Introducing the new Red Wing Shoes Chelsea Rancher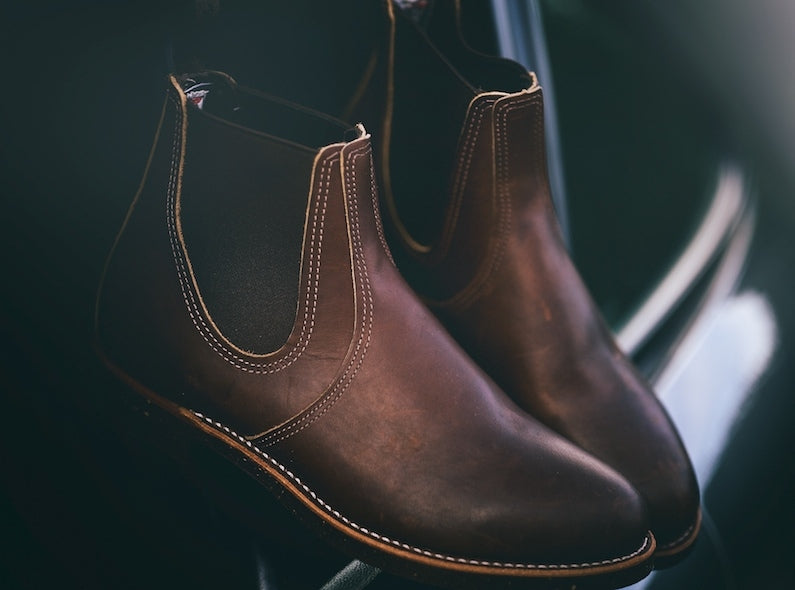 Last year we
reintroduced
the
Red Wing Shoes Chelsea Ranchers
in our
Red Wing Shoe Store Amsterdam online store
. This year we will keep selling the Chelsea Ranchers and add two new ones which will be slightly different. The
Red Wing Shoes 8200 Chelsea Rancher in Black Star
and the
Red Wing Shoes 8202 Chelsea Rancher in Amber Harness.
The entire shoe looks slightly sharper and is a bit slimmer. The instep is slightly higher, so it fits easier. Instead of a Roccia outsole you will be walking on a more flexible Nitrile Cork Sole. The Chelsea boots are originally made for sheep-shepherds. The design with the elastic band is to make sure the shepherds can get into their shoes very quickly, if, God forbid, the herd start panicking.
All in all this is a new classic and a beautiful piece of footwear. You can get a pair of Red Wing Shoes 8200 Chelsea Rancher in Black Star and Red Wing Shoes 8201 Chelsea Rancher in Amber Harness in our online store now!