Interesting story about the innovative Japanese Red Wing Shoes world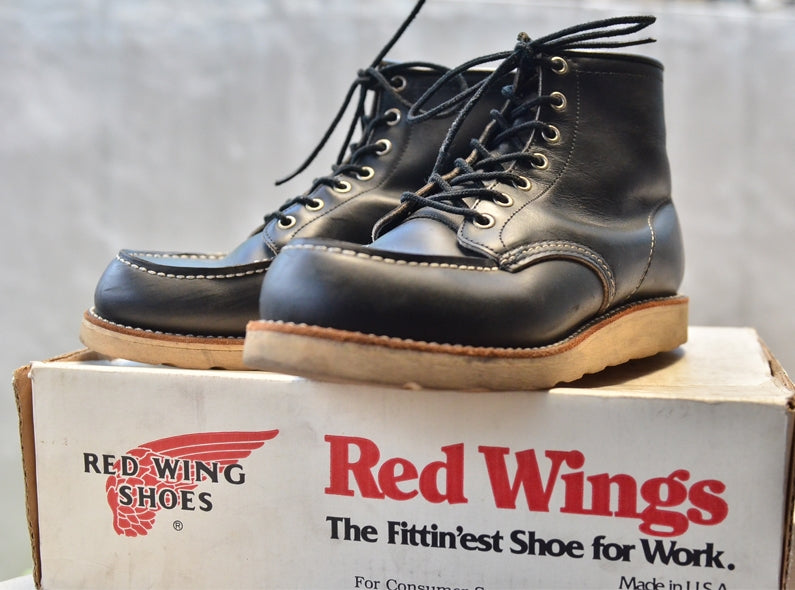 As most of you probably knows, the Japanese market is a very special and innovative one. A lot of great stuff happens there when it comes to workwear, vintage and products which are manufactured in the United States. And therefore there is a great market for
Red Wing Shoes
. When it comes to Red Wing the innovative spirit of the Japanese knows no exception. They lead the way to new products that make their debut in the Land of the Rising Sun. When the boots gained succes in the Japanese market it became key to conquer the European and other markets as well. Because of the head-start of Japan their were a few interesting consequence . For example the style that we know as the 8130 Moc Toe Black Chrome is in Japan known as the 8179 Moc Toe Black Chrome.
Red Wing
had to give the style a different name to avoid parallel import. The 8134 Round Toe Chocolate Chrome is another style that has lived under different names. Twelve years before the launch of the 8134 the
Red Wing Shoe Company
had the 8160. It is basically the same shoe, however in 2000 they discovered that the leather grain cracked because of the way the shoe was constructed. In 2009 Red Wing Japan brought this classic back under the name of the 8134. Basically the same shoe, only better. They changed the leather-making process from "non-die struck trough / oil based" to "die-struck through / water based paint. To this day Japan and the whole of Asia carry this shoe and we would love to sell it in our
Red Wing Shoe Store Amsterdam
as well. Thank you to Jimi for the pictures and a big hug for Michiya of Red Wing Japan for this information.