The Launch of the Red Wing Post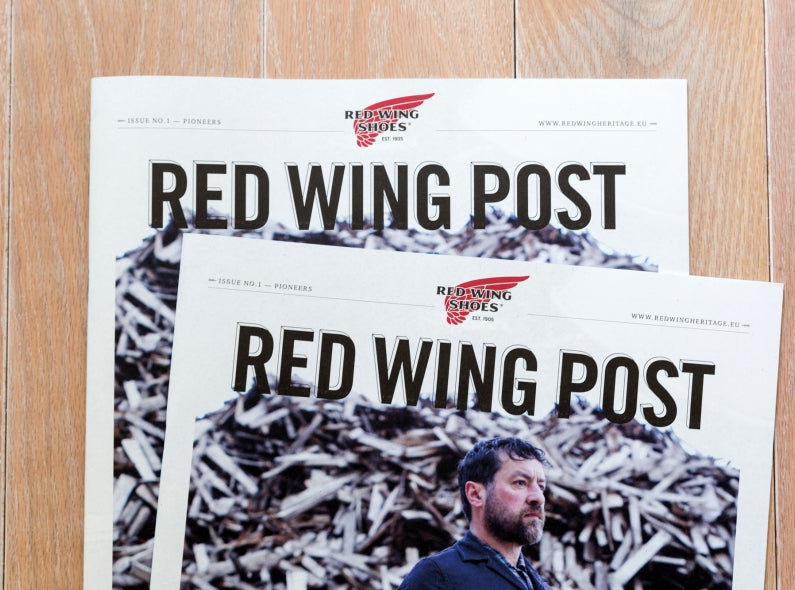 Red Wing Shoes Amsterdam
is proud to announce the release of the first Red Wing Post magazine. The Red Wing Post is a publication dedicated to the Red Wing history, its products and the beauty of craftsmanship.
The first Red Wing Post is collaborative publication of the 6 Red Wing Shoe Stores in Europe. The new Red Wing magazine is exclusively available at the Red Wing Shoe Stores in Amsterdam, Berlin, Frankfurt, London, Hamburg and Munich.
The theme of the first Red Wing Post is strikingly called 'Pioneers'. It features articles about the early days of Red Wing Shoe Company, the craftsmanship of the London Log Company, the first Red Wing Shoe Store in Europe and some of the secrets of the Dutch Brandt & Levie Sausage Makers. To proudly inaugurate this exciting new Red Wing publication we are hosting a Red Wing Post launch event on the 24th of July. Here you will have a chance to meet these great sausage makers and have a taste of their craft.
Fortunately you will not have to wait all these days to have a look at the Red Wing Post, you can come and get a copy as from today! Come around the store and get yourself this great first Publication of Pioneers!